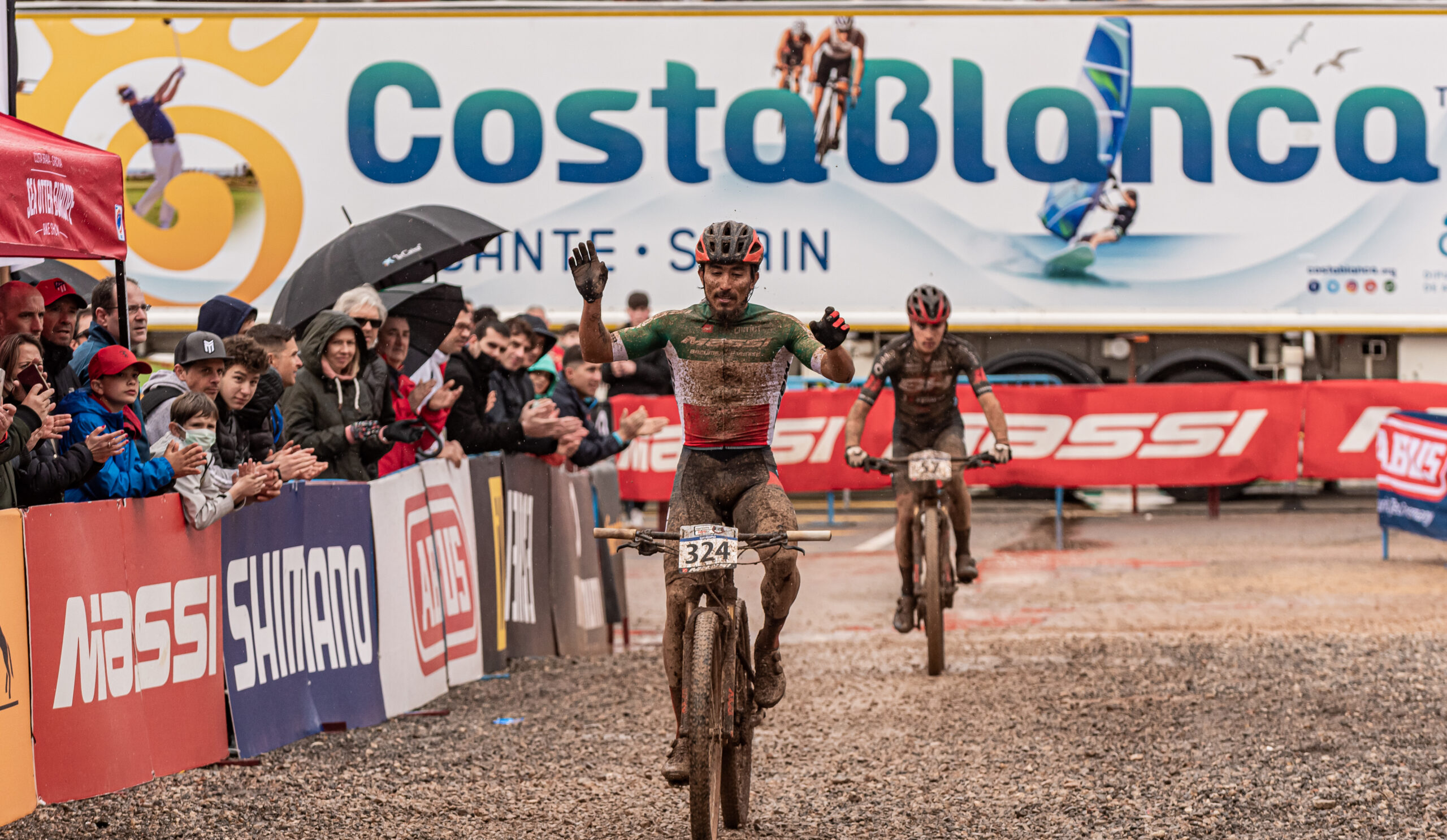 The specialist in mountain biking, José Gerardo Ulloa Arévalo, won second place this Sunday in the Continental Super Cup Massi, which took place in La Nucía, province of Alicante, Spain, during the second date of the prestigious race that distributes the most points in the International Cycling Union (UCI).
With a time of 1 hour, 22 minutes and 02 seconds, the member of the Massi UCI Team concluded the race, just two minutes behind the Swiss Tomás Litscher, of the Kross Orlen cycling team, who clocked 1:20.44. The last on the podium was Czech Ondrej Cink, also from Kross Orlen, with a time of 1:22.19.
With this result, the Olympian in Tokyo 2020 added 40 points in the UCI international ranking, which keeps him on 38th position with a total of 582 points; that places him as one of the best five cross country representatives of the American continent, only behind the representatives of Brazil, Chile, the United States and Canada.
The circuit covered a distance of five kilometers, starting and finishing in the vicinity of the Emilio Cano Stadium, a route that was created by the bronze medalist at the London 2012 Olympic Games, Carlos Coloma, and where the best world riders did five laps to complete a total of 25 kilometers.
This series, one of the most important in the south of Europe, is exclusive for runners in the elite, Under-23 and junior categories, in both branches.
The next competition for Ulloa Arévalo, with the Massi Team, will be in Barcelona, Spain, a date scheduled for April 2, where the national will steadily continue his rise in European territory.