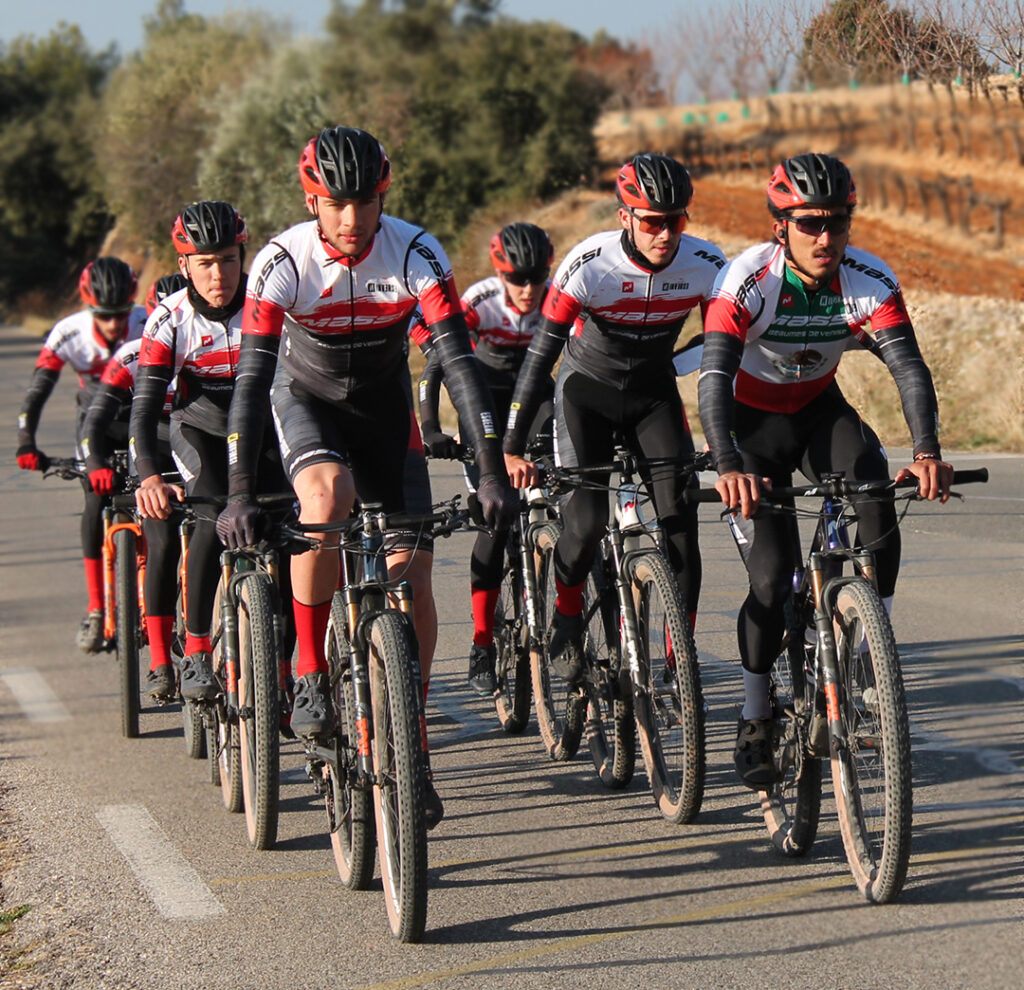 Massi joins forces with Beaumes de Venise, one of the most recognized schools for creating cycling talent in France with 27 years dedicated to the cycling grassroots. Some of the latest graduates are riders of the stature of our former Massi rider Loana Lecompte, Lena Gerault, Coline Clozure, Isaure Maude or Clement Champoussin.
To celebrate this event, the Massi riders and staff have traveled to the town of Beaumes de Venise to present the UCI Massi-Beaume de Venise team, made up of a powerful team with its sights set on the Olympic Games in Paris.

The team will feature Mexican Gerardo Ulloa, current Continental American Champion, Pan American Champion and Mexican Champion, who jumped to the forefront of the media when he won the 2020 XCC World Cup event in Nové Město ahead of all the favorites.

Alongside him will be Frenchman Julien Trarieux, who returns to MTB after joining the Team Delko road team thanks to the outstanding results he achieved in mtb with podiums in the Junior and Under 23 World Championships, his gold in the French Championship Sub23 or his victory in the Elite category in the Banyoles Super Cup 2015 ahead of Jordan Sarrou and Victor Koretzky.

The UCI team is completed by the runner-up in the XCE World Championship Noémie Garnier and the top 10 of the 2021 Junior World Championship Lucas Grieco, along with the Spanish riders Sara Gay, Roger Ferrer and the Andorran Xavier Jové.